PRODUCTIVITY
"DATA BASED"
DUE TO AN INCREASE IN OUR CLIENTS EXPECTATIONS, A HIGH DEMAND IN CUSTOMIZED SYSTEMS AND THE COMPLEXITY OF THE GLOBAL SUPPLY CHAIN; WE HAVE CREATED A SOLUTION THAT WILL ENABLE YOU TO IMPROVE PRODUCTIVITY AND DISCOVER NEW WAYS TO IMPROVE YOUR SUPPLY CHAIN AND MANUFACTURING OPERATIONS.
THROUGH THE INTERNET OF THINGS (IOT) AND CLOUD COMPUTING SOFTWARE, WE HAVE DEVELOPED DEVICES TO COLLECT CRITICAL PRODUCTION DATA AND TURN IT INTO VALUABLE INFORMATION ON THE EFFICIENCY OF MANUFACTURING OPERATIONS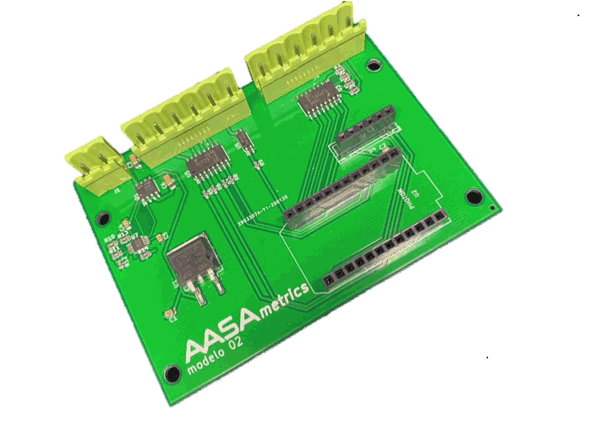 MANY BENEFITS
ONE SOLUTION
SOME OF THE BENEFITS OFFERED BY OUR TECHNOLOGY ARE:
COST REDUCTION: OPTIMIZED MANAGEMENT OF ASSETS AND INVENTORIES, LESS MACHINE DOWNTIME, MORE AGILE OPERATIONS AND MORE EFFICIENT USE OF ENERGY.

QUALITY ASSURANCE: CONTROLLING THE STATE OF YOUR CRITICAL OPERATIONS AVOIDING WASTE, LABOR AND QUALITY REDUCTION.

REDUCED TIME TO MARKET: FASTER AND EFFICIENT MANUFACTURING AND SUPPLY CHAIN OPERATIONS REDUCE PRODUCT CYCLE TIME.

MASS CUSTOMIZATION: EASIER MASS CUSTOMIZATION PROCESSES BY PROVIDING REAL-TIME DATA REQUIRED FOR REFLECTIVE FORECASTING, PLANT SCHEDULING AND ROUTING.

IMPROVING SAFETY: MONITOR THE HEALTH STATUS OF WORKERS AND RISK ACTIVITIES THAT CAN CAUSE INJURIES.